Massachusetts Open Burning Permits
Some municipalities and fire districts in Massachusetts allow open burning of brush from January 15 to May 1. You must obtain a permit from the town or fire district in which you plan to burn brush. The following towns and fire districts offer permits online, weather permitting.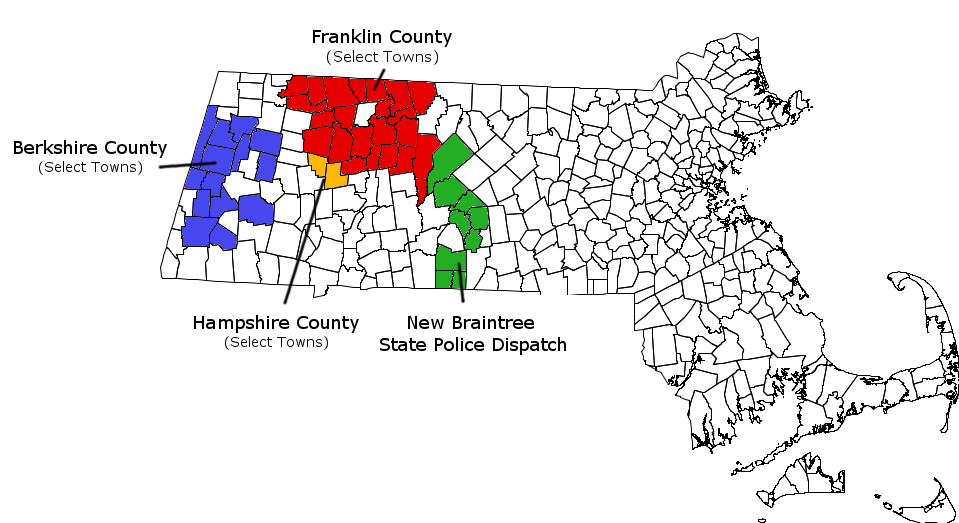 Franklin County
Only the following towns:
Ashfield
Bernardston
Buckland Fire District
Charlemont
Colrain
Conway
Deerfield Fire District
Erving
Gill
Heath
Leverett
Leyden
Montague Center Fire District
New Salem
Northfield
Rowe
Shelburne Center Fire District
Shelburne Falls Fire District
Shutesbury
South Deerfield Fire District
Sunderland
Warwick
Wendell
Whately

Berkshire County
Only the following towns:
Becket
Cheshire
Dalton
Great Barrington
Hancock
Lanesborough
Lee
Lenox
Monterey
Peru
Pittsfield
Richmond
Stockbridge
Windsor
Hampshire County
Only the following towns:
Goshen
Williamsburg
New Braintree State Police Dispatch
Serving the following towns:
Brimfield
Brookfield
Hardwick
Holland
New Braintree
North Brookfield
Petersham
Wales
West Brookfield
For all other towns, please contact your town directly to inquire about permits.